We're Obsessive About Commercial Carpet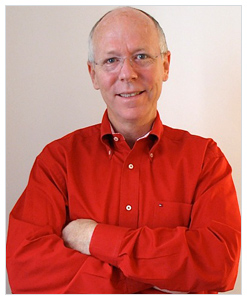 Rick Gelinas, president of Kleenstep has been providing commercial carpet cleaning and floor care services for businesses in West Central Florida since 1982.
We're a small company and we provide personalized service to all of our customers. Yet we are able to handle large facilities too.
Our staff will work closely with your scheduling requirements to provide CLEAN carpet without interrupting your workflow.
We are prepared to SOLVE all your commercial carpet cleaning problems. In fact Rick has pioneered new cleaning products for the commercial carpet cleaning industry, which you can see at
www.Releasit.com
and
www.Excellent-Supply.com
.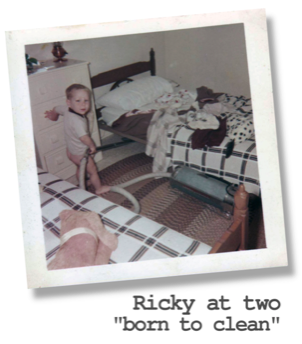 It looks like Rick was born to clean; as you can see from this two-year-old toddler photo, taken while he was vacuuming his bedroom. Weird kid. I guess you could say that cleaning has been a lifelong obsession for him.
"My staff and I are obsessive about commercial carpet cleaning, and we will do our level best to provide you with an exceptional service experience!
You have my word on it."